Courses
Online courses led by expert practitioners
Through NTEN's professional development courses, you'll gain real world know-how while receiving valuable feedback from expert instructors. Courses are online, live captioned, and count toward CFRE and CRE credits, and NTEN certificates.
Courses are designed to balance expert instruction, participant interaction, and active learning exercises.
Pricing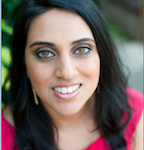 It's very gratifying to be studying and working towards advancing in a field I'm interested in. It's easy to feel like you are floating in the abyss when you are interested in nonprofit tech.
- Aparna Kothary
Global Citizen Year
Course catalog